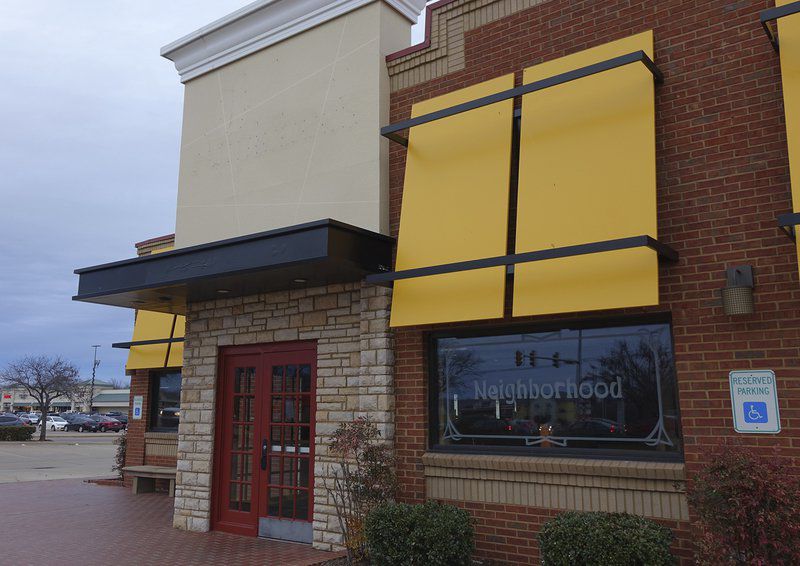 The Applebee's in my town closed. And also in Stillwater in December
far as I know it looks like a growing thing. Low pay?
I normally get some kind of E-mail or heads up in the past. Now?
I have not received any heads up from any corporate headquarters!
I guess to not cause any more business and workers to panic.
I do not want a panic but also I am for the workers and the workers
do need to look at how stable their workplace now is!
*To the workers everywhere I would look now, ask the boss find out
how your workplace is doing! There are many stores acting funny and
I look at it as a whole if the waters look bad talk to the boss find out!
K-Mart is closing stores also so the waters are looking bad!
It's possible Applebee's made decisions with the point in mind Hillary
would win. Hillary wanted to raise minimum wage to around $15 that
would give resources for businesses to make better sales off of that.
Low pay at work!
I am sure many businesses moved ahead with that in mind... But Trump won!
Consumers makes job and Trump wants low taxes. If you have nothing
to be taxed, low taxes does not help you! It just sits there doing nothing
as people drive by your store giving nothing to be taxed.
Low taxes at work!
Anyway stores are going down noted by aggressive sales ads in TV, Radio etc
it's a desperation as I see it!
This view is why I think we are in rough waters right now!
You can make it but can they afford it? There are new places to work
at but that will be in time and I don't know if they will hold up with the wages
not growing fast enough. If it's bad and there are no jobs you have to go where
the money is, to a bigger town. But that is also a problem with tax cuts coming
that means less help and more crime. More noted in bigger cities because
of more people there! I have to alert this to make it aware!
~~~~Applebee's latest business closing in Stillwater
The Stillwater neighborhood is down one restaurant.
Applebee's Neighborhood Bar and Grill is closed. The restaurant was
located at Hall of Fame and Perkins. It had undergone a remodeling in
Tulsa and Oklahoma City areas are the closest locations for those in
Stillwater looking for its mix of American cuisine and pub-style foods
An Applebee's spokesperson issued a statement regarding the restaurant
closing. "From time to time, like other brands with large, national
footprints,
locations close, restaurant closures occur for many reasons
ranging from changes in trade areas to lease and franchise agreement
expirations. Applebee's and its franchisees remain committed to
serving guests throughout Oklahoma with 20 locations throughout
the state."
Applebee's is headquartered in Glendale, California.
This comes at a time highlighted with several business changes in
Stillwater. Taco Mayo, located on McElroy Street, recently closed.
Hasting's, Stillwater's only book store, closed during the fall after a
clearance sale. Costumes, Balloons & Stuff is closing after 30 years
in Stillwater. Curly's, a locally owned burger joint, is not closing,
but is looking for new ownership after more than 30 years running
Brooklyn's, in downtown, recently took down its marquee sign, which
suggests a change might be coming.
Some businesses that have opened in the past year include Pink Parrot
Cantina on 704 S. Main, takeout Papa Murphys at 507 N. Main and
eatery Just Wafflin at 211 E. McElroy.