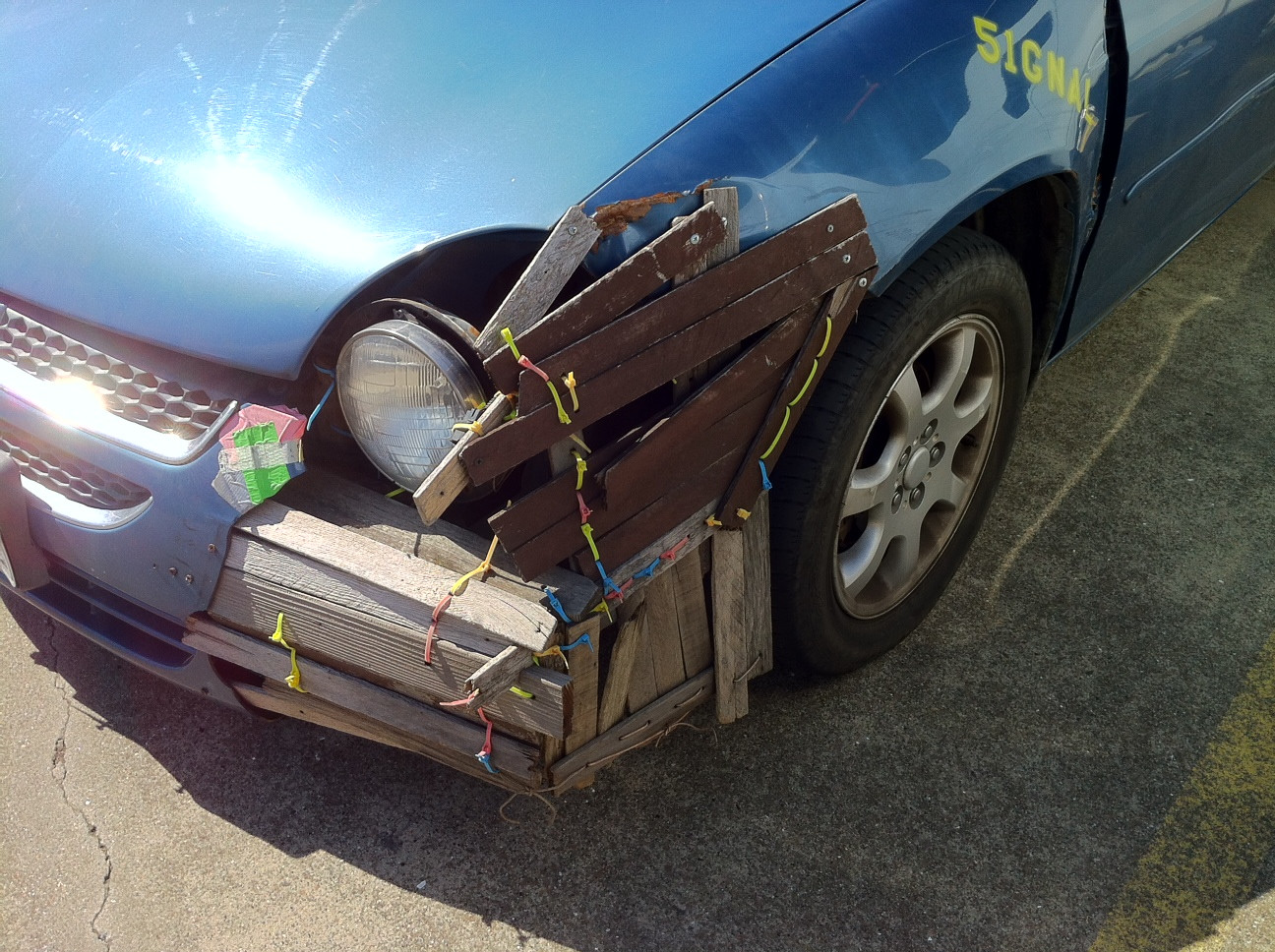 It is clear there is a danger in the world. Noted as the actions being taken by
many corporations acting. Walmart is pushing for better workers in better education
that is needed because of a shift in labor demand for better skilled workers.


Education cost money and a lot of time and so working toward your education
when you make $8 an hour living without air conditioning because you can't
afford to use it an education is not going to happen. So Walmart offering the
college tuition perk is gold and needed ahead! If they give their workers the time
to learn! Chick-fil-A is also raising their pay to $17. Why all the push?
America is heading for the fire by the many cuts to the safety nets.
Cuts do not make a foundation for so makes no foundation for everyone!
This is ever so clear by the point of the fails to help the poor in a system.
Also is a change in the labor force for better skilled workers.
To me I ask if this it not a push to bring down the status of change in the
labor force. What a better way to stop robots from taking your job if you
impoverish the many consumers making not enough money to buy anything
making no need for robots. Why make it they can't afford it!
I don't know... To me it was clear to ask why Republicans like
to cut school funding because they want less educated people out there,
thus making it better for the Republicans as the less educated could be easily
fear mongered to benefit many but themselves!

With budget cuts comes more emergency certifications.
It's like a new cashier at Walmart starting work on the first of the month.
"Those with more extensive training fear this staff will quickly burn out,
and schools will once again be scrambling for options."
But so whatever is the reason the effect would be bad for all!
Low is low so makes low sales from the low pay pushing the
consumer based pricing. In that is not fair for a business to lower
their priced to match the poverty wages of the town. It makes the busnisses
impoverished just like their consumers are. Ending with their business falling
apart by the masses like a impoverished persons home not being able to
afford to fix it. If you make nothing you have nothing and you can't
fix it with nothing! And so that helps no one with anything.
It's like your Denny's falling apart like it has a tarp on the roof for
the last 5 years because they"Can't afford to buy wood!!!"
So in fact the many businesses out there are trying to save themselves,
by raising the pay helping the workers to get better education so
there will be some kind of workers out there. And also to stop the need
to accept the consumer based pricing.
To me I always seen it as a push for better pay by having no sales from
impoverished consumers. They have to raise the pay some time or have nothing.
All the poor makes many poor also!
~~~~~Walmart announces college tuition perk, relaxed dress code
Under the program, workers pay $1 per day in pursuit of a degree.
Walmart said it will subsidize the cost of tuition, books and fees, eliminating the
need for student loan debt.
~~~~~Labor market shift has poverty soaring in suburbs
As in cities and rural communities, poverty is rising in suburbs because of the changing nature of the labor market. For those in low-skill jobs, earnings have stayed flat for the last 40 years. In most suburbs, unemployment rates were twice as high in 2014 as in 1990. Good-paying jobs that don't require advanced training have started to disappear in suburbs, just as they did in central cities more than a quarter-century ago.
These national employment trends have contributed to rising poverty everywhere, but the impact has been particularly acute in suburbs, where there are a large percentage of workers without advanced education or vocational training.
Rising suburban poverty has surprising implications for the safety net. Many suburbs lack the resources needed to respond to growing poverty. For example, I've found the typical urban county spends nearly 10 times as much on human service programs per low-income person as the typical suburban county.
https://www.upi.com/Top_News/Voices/2018/05/31/Labor-market-shift-has-poverty-soaring-in-suburbs/2141527767742
~~~~~Trump's 'tragic' policies likely to make child poverty much worse, says UN
While child poverty has been a pressing problem for many years in the US, Alston warns that policies being pursued by the Trump White House are likely to make it much worse. Food stamps, known as the Supplemental Nutrition Assistance Program, or Snap, helped almost four million children stay out of the clutches of poverty in 2015 – now Trump is proposing in his 2019 budget to cut the program by almost a third.
Carolyn Miles, president and chief executive of Save the Children US, said the food stamp program was critical for struggling families. "This is certainly not the time to be cutting these benefits in America," she said.
"This is tragic and unconscionable, to treat so many children in this way, but it is also a totally self-defeating economic policy," Alston said in an interview with the Guardian. "The ramifications are clear and considerable – the US is building a future citizenry that is under-nourished, under-educated, under-stimulated, and that in turn will rebound dramatically on the society itself."
https://www.theguardian.com/us-news/2018/jun/02/trumps-tragic-policies-likely-to-make-child-poverty-much-worse-says-un
~~~~~Those who enlist in the program have to commit to an eventual certification in special ed. For now the only requirement is a college degree with a 2.75 GPA as well as a recommendation and background check. Some teachers fear this is throwing the under-trained into the deep end.
In the last two years, more than 130 teachers joined Tulsa Public Schools through the boot camp. Those with more extensive training fear this staff will quickly burn out, and schools will once again be scrambling for options.
"If I were a parent in Oklahoma right now, I would be outraged at the number of emergency certifications that are happening, and not just in special education. My children are not being taught by people who have qualifications and experience," Kendall-Whittier special education teacher Jennifer Griffen said.
https://www.kjrh.com/news/local-news/tulsa-public-schools-kicks-off-emergency-certification-program-for-special-ed-teachers
~~~~~Why this Chick-fil-A owner is raising wages to $17 an hour
When we go to the living wage, we're looking for people who are trying to raise families, improve their lifestyle," he told ABC10 News on May 26. "Maybe they could just work one job, and then it's sustainable. What that does for the business is provide consistency, someone that has relationships with our guests. It's going to be building a long-term culture."
~~~~~Trump's 'cruel' measures pushing US inequality to dangerous level, UN warns
Donald Trump is deliberately forcing millions of Americans into financial ruin, cruelly depriving them of food and other basic protections while lavishing vast riches on the super-wealthy, the United Nations monitor on poverty has warned.
Philip Alston, the UN special rapporteur who acts as a watchdog on extreme poverty around the world, has issued a withering critique of the state of America today. Trump is steering the country towards a "dramatic change of direction" that is rewarding the rich and punishing the poor by blocking access even to the most meager necessities.
"This is a systematic attack on America's welfare program that is undermining the social safety net for those who can't cope on their own. Once you start removing any sense of government commitment, you quickly move into cruelty," Alston told the Guardian.
Millions of Americans already struggling to make ends meet faced "ruination", he warned. "If food stamps and access to Medicaid are removed, and housing subsidies cut, then the effect on people living on the margins will be drastic."
Asked to define "ruination", Alston said: "Severe deprivation of food and almost no access to healthcare."
Alston sounds the alarm in the final report of his investigation into extreme poverty in the US that is published on Friday and will be presented to the UN human rights council in Geneva at the end of June. His findings are based on a tour he carried out in December through some of America's most destitute communities, from Skid Row in Los Angeles, through poor African American areas in Alabama, and the stricken coal country of West Virginia, to hurricane-racked Puerto Rico.
The report amounts to one of the most scorching assessments of Trump's leadership in his 16 months in the White House. It is likely to spark debate across the political aisle as well as globally about the US president's rapid drive towards heightened inequality.