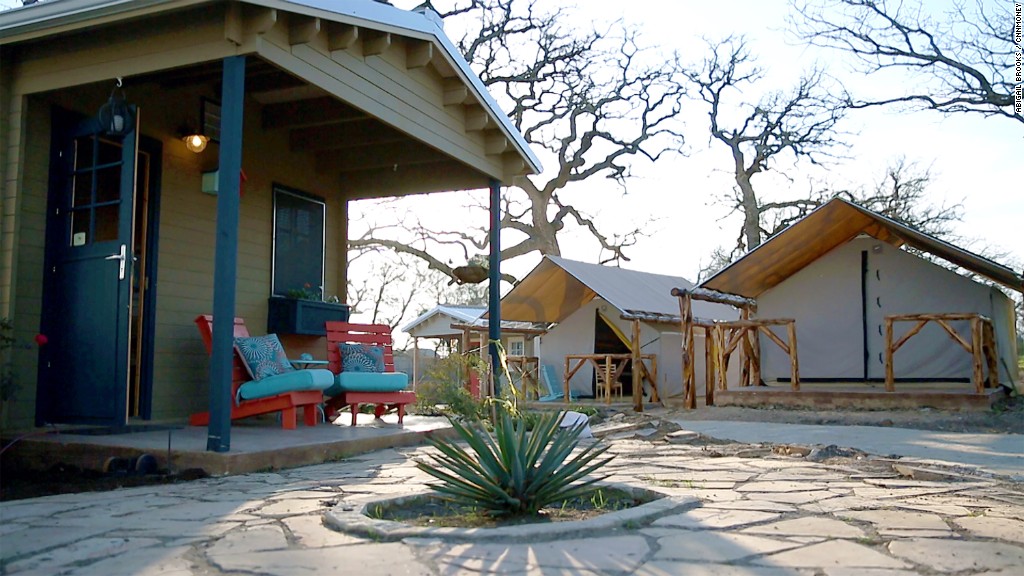 I am glad to see a point to have less
materialism. It all relates to making
yourself happy!
It's to do with the effort to get up and do it so you can go forward
not to be bogged down by excess. It's about getting what you need in life.
If if makes you a better person make a tiny house!
So a tiny house
is to make better and in life you need better no mater.
It's like your therapist. Like a lover in life for balance and happiness for
all being one is happy all is happy also. A thank god it's there!
So you loose nothing and
gain better a tiny house

and a life!
~~~~~

Tiny home living is having a moment
"Just getting rid of the redundancy, it was like 'wow, this is so much better.'"
http://money.cnn.com/2016/11/14/real_estate/tiny-home-communities/index.html