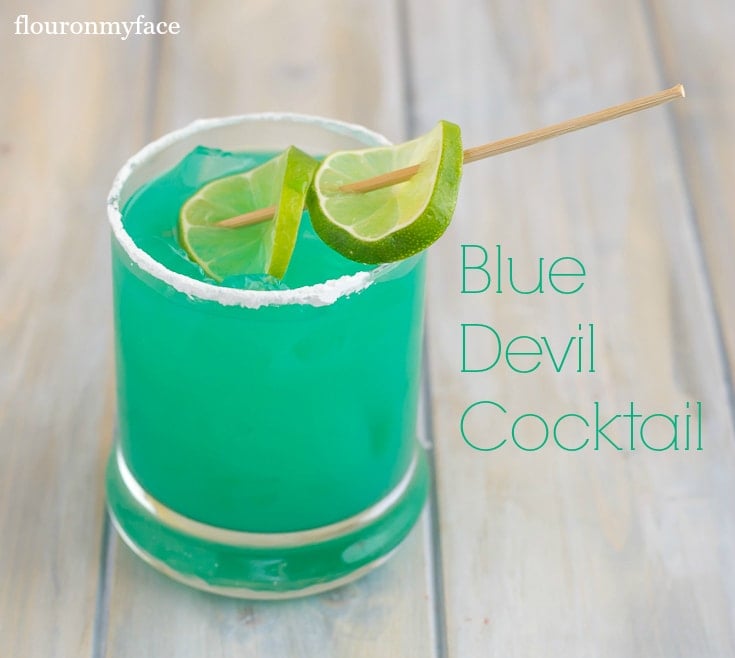 ~~~~~HOW TO MAKE A BLUE DEVIL COCKTAIL
Ingredients
lime juice
confectioner sugar
1 oz light Bacardi Rum
1/2 oz blue curacao
1 oz orange juice
Directions
Rim a cocktail glass with the lime juice and confectioners sugar.
In a shaker filled with ice add the rum, curacao, and orange juice.
Shake until well chilled.
Pour into a cocktail glass filled with ice.
Garnish with a slice of lime.
https://flouronmyface.com/blue-devil-cocktail
https://en.wikipedia.org/wiki/Curaçao_(liqueur)
A slice of lime for Unexpected Lovers...