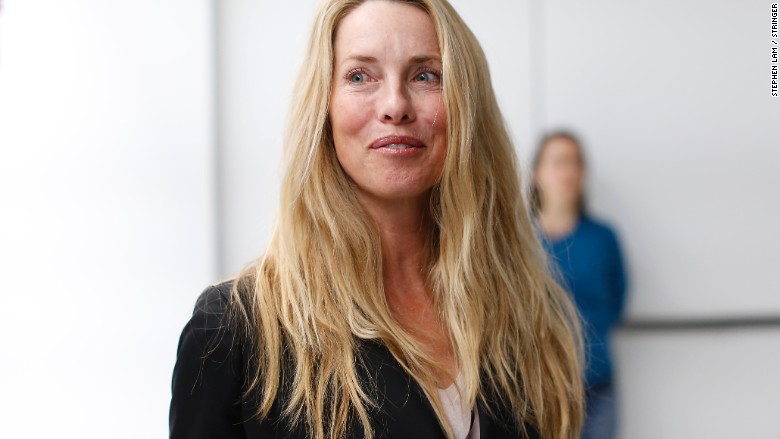 I am sure if you look at schools you will notice they are struggling to modernize.
It is a pressing issue and at least it's pressing and that is needed!
~~~~~Laurene Jobs to create 'Super Schools' with $50 million boost
Laurene Powell Jobs, philanthropist and widow of Apple founder Steve Jobs,
is putting up $50 million in an attempt to modernize high school education.
Jobs chairs the board of XQ America, an organization trying to "reimagine high school"
through its Super School Project. Over the next few months, it is accepting proposals
on how to improve high schools.
http://money.cnn.com/2015/09/14/news/laurene-jobs-xq-school/index.html
And I also have to say Teachers need help also! If you ask any custodian in a school
about taking the trash out of the room how many times they seen ramen, or a box
of crackers snack mix in the trash. Many Teachers are broke too and that's bad
when a Teacher is broke like a custodian!
~~~~~Teachers struggle with low pay, working conditions
It's 7 o'clock on a school night and all Jennifer Thornton and Virginia Ayers have had
to eat all day is one serving of trail mix plus a handful of peanuts, and a half a
block of cheese, respectively.
Both are routinely in such dire straits, but they've only resorted to seeking out help two
or three times from the food pantry at John 3:16 Mission because they're ashamed.
"They're there — you have to see the children you used to have in your class,"
said Ayers. "They look up to you. You're a model of hope of what a
college degree can get you."
http://newsok.com/teachers-struggle-with-low-pay-working-conditions/article/5448231
***Foundation, foundation, foundation, how are we to build a house in the sand?
For any parent with a kid, they should call their state capital and start asking to
pay their Teachers better. You get what you pay for!
Call and give them hell! It's worth it and a lot of fun to do so!
Like in Oklahoma with the budget hole. Please raise taxes the schools need funding!
~~~~~Oklahoma budget hole could be twice as big as previously estimated
Oklahoma's budget hole, caused in part by an oil industry decline, has doubled
to more than $600 million, meaning deeper cuts to state government may be
needed, state officials said Thursday.


The state Board of Equalization is to release an official state revenue estimate
Tuesday, but some state elected officials got an early preview.
"The numbers aren't finalized, but every indication shows the budget gap likely
doubling," state Finance Secretary Preston Doerflinger said.
"Ever since oil started dropping, we have known scenarios like this could occur."
http://newsok.com/article/5392952